Solutions for technologies
Featured Case Study
Rockhurst University
Featured Case Study
Regional Transportation District Colorado
Featured Video
Energy-use comparison: Dell Wyse thin client vs PC
Energy-use comparison between a Dell Wyse thin client and a typical office desktop PC.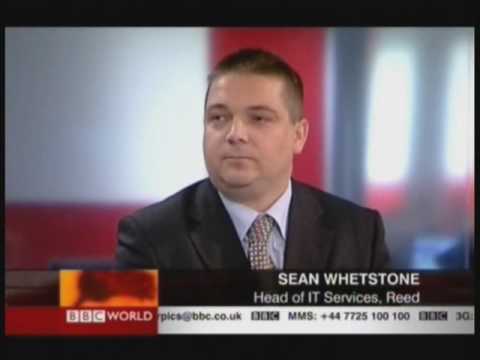 Featured Video
BBC World interview on green computing through Dell Wyse thin clients
Green Computing through Wyse thin clients to reduce climate change
Green computing
Improving energy efficiency, minimizing environmental impact and addressing global warming have become top-of-mind business issues for corporate IT leaders. Those issues have helped establish cloud client computing as a cost-effective solution with a much smaller environmental footprint than PC-based computing.
At a very high level, cloud client computing supports green corporate initiatives by offering users the benefit of greater energy efficiency, but that's only part of the story. Here are some other ways that solutions from Dell Wyse not only make your IT infrastructure greener but can help you keep more green in your pocket.
Dell Wyse cloud clients use just 7 - 15 watts of energy on average in full operation compared to a PC, which uses 80 watts or more. And fewer materials and less energy are used in the production of Dell Wyse thin clients, compared to a PC.
Dell Wyse thin clients are small in size and weight, which reduces the cost and energy required for transportation.
Less material per unit also means less to dispose of at the end of the product lifecycle.
Up to 90 percent of each unit can be recycled, and up to 99 percent of the packaging can be recycled, as well.
Low thermal output means less power needed for air-conditioning systems.
Dell Wyse has implemented an ISO 14001-based environmental management system.
Dell Wyse thin clients comply with stringent European Community WEEE recycling and RoHS disposal directives.
Dell Wyse thin and zero clients have a longer average product lifecycle (5 to 7 years) than a PC.
Dell Wyse cloud clients can be managed remotely; and maintenance and software updates can be delivered electronically, eliminating related travel expenses.
White paper
Press releases
Energy efficiency
Take action
Discover the line of energy efficient thin clients at the forefront of green computing. Dell Wyse cloud clients
Related links
From our customers
"
A real benefit for us is the overall EarthSmart focus of (Dell) Wyse. Their solution was incredibly 'green' from its components to operational and power efficiencies.
"
—
Marise Hannaford, IT Director, McKesson Asia-Pacific